For over a decade, individuals, small businesses and major corporations throughout Southern California have relied on MacTech Services to install, maintain and trouble-shoot their Macintosh machines, systems and networks.
Whatever you need...big, small, a single computer installation, or the design, installation and maintenance of a complex, multi-site network, we have the knowledge and experience to handle your requirements quickly and cost-effectively.
We offer a variety of pricing plans, including trouble-shooting and maintenance programs, designed to address your ongoing needs. Contact us for information and assistance.
No hassle. No problem.
No kidding.





MacTech Services, Inc.
113 N. Almansor St. #22, Alhambra, CA 91801 626.449.5529 - FX 775.249.9565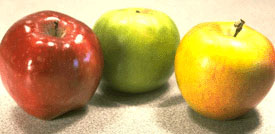 When the University of Southern California's Housing department migrated from a mini-mainframe to a wide area network of Macintosh machines, our personnel were involved in equipment and software selection. Plus we oversaw installation and upgrades, and staff training.
MacTech Services, Inc • 113 N. Almansor St., Alhambra, CA 91801 • 626.449.5529 • FX 775.249.9565

Serving Southern California